AeroGear 1.0.0.M6 is out!
We're happy to announce the immediate availability of AeroGear 1.0.0.M6, packed with good stuff!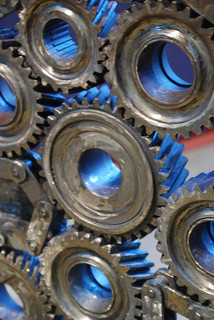 Highlights
AeroGear-JS
AeroGear-JS 1.0.0.M1 lays down the foundation for data synchronization and security.
Authentication / Authorization
Memory based data manager to separate data management from pipeline
Data Synchronization groundwork including data status tracking (new, modified, removed)
API documentation can be found on the project website and a TODO app demo is available to see these new options in action.
AeroGear-iOS
AeroGear-iOS 1.0.0.M1 introduces a simple API to communicate against RESTful endpoints, and much more!
Authentication / Authorization
Data Synchronization groundwork (in-memory storage for now)
You can find a pretty comprehensive API usage example into a TODO app demo.
What's next?
We are already working to bring out of the oven improvements to AeroGear-Controller, AeroGear-Security and AeroGear-Android. Stay tuned!
New Team Members
AeroGear team is growing! A big welcome to Christos, Luke, Daniel, and Summers!